The Inland Basin region of the northeastern United States includes much of upstate New York (including the Adirondacks) and western Pennsylvania.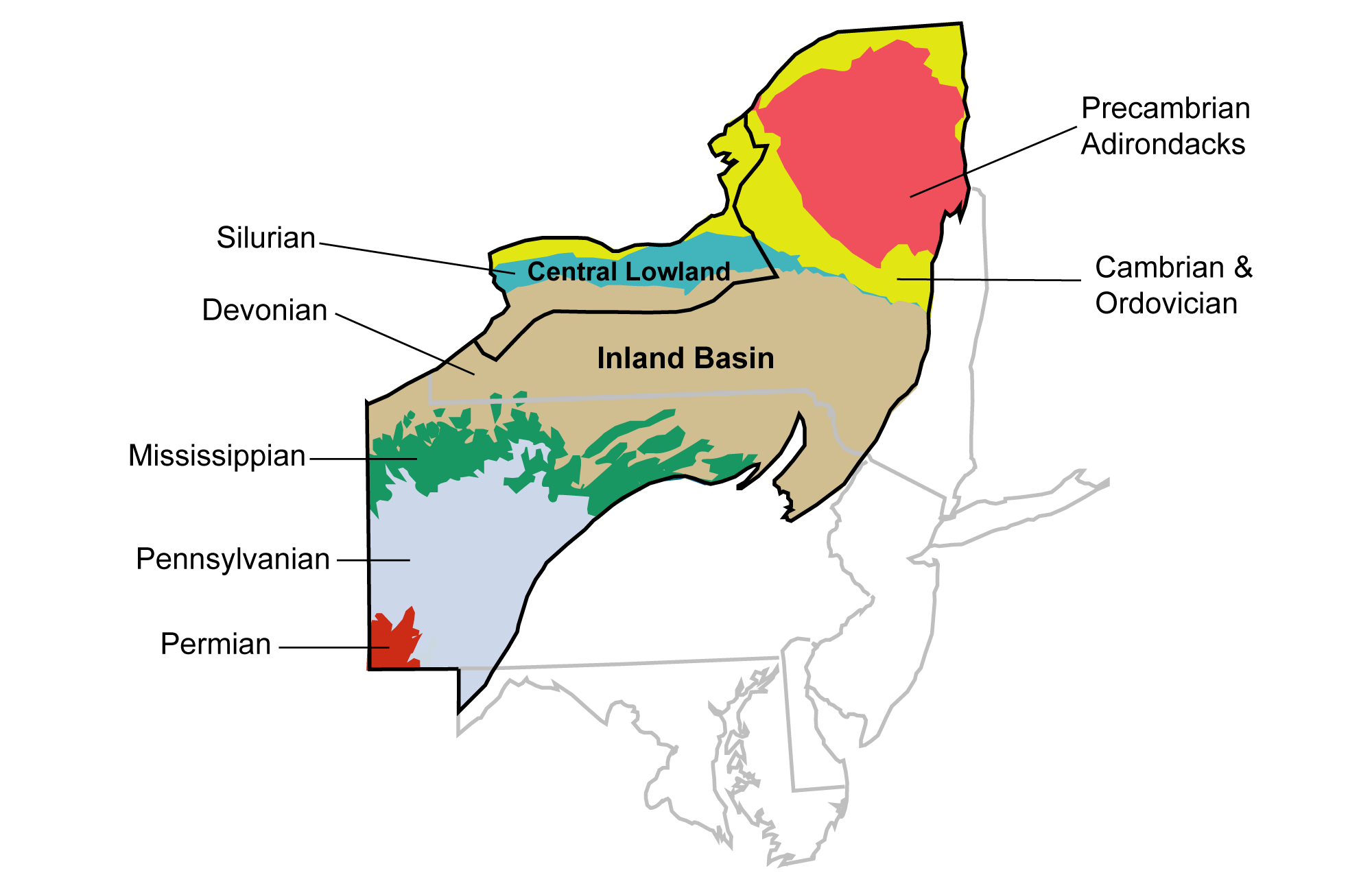 Sedimentary rocks are very abundant in the Inland Basin and record multiple intervals of Paleozoic mountain building and erosion. Precambrian igneous and metamorphic Grenville rocks lie exposed in the Adirondack region because of uplift and erosion of the overlying cover of younger sedimentary rocks.
---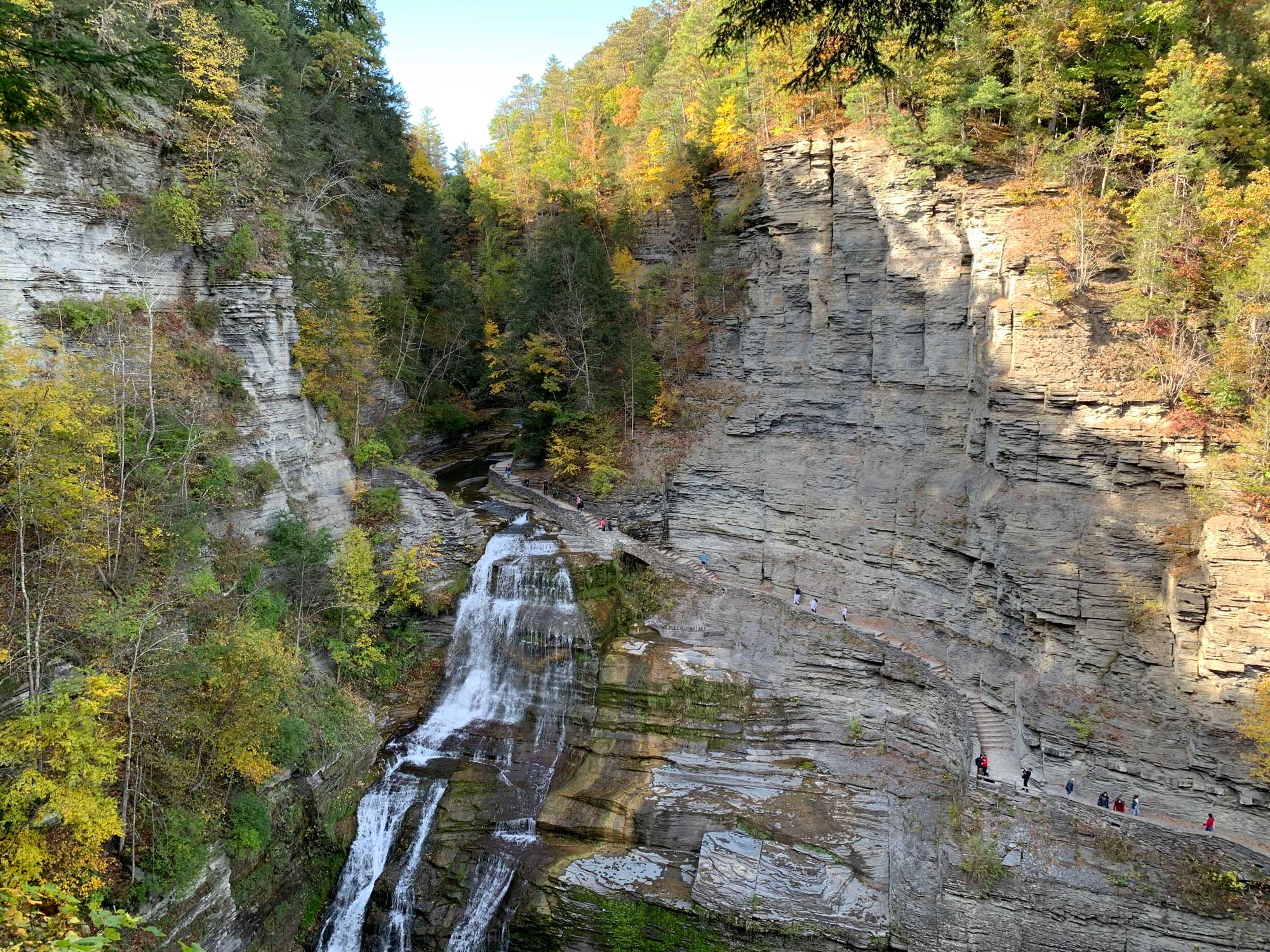 There are numerous geologically-significant locations to visit in person or virtually in the Inland Basin region.
---